Preventative Maintenance Plans
Regular maintenance is the key to ensuring that your home's essential systems run smoothly and efficiently. Whether it's your heating and cooling system, electrical grid, or your plumbing network, a well-executed maintenance plan can prevent costly breakdowns, extend the lifespan of your equipment, and enhance your overall comfort and safety.
At Swink Air, Electric & Plumbing, we value proactiveness, and we're proud to offer comprehensive maintenance plans designed to keep your home running at its best. These plans are designed to address potential problems, mitigate wear and tear, and ensure your safety and comfort all year long. Likewise, each is uniquely crafted to the home or business it is designed for, ensuring your unique challenges are given the attention they need.
Contact us at (580) 203-6708. Our team members are on standby, 24/7, to answer any questions you might have and provide in-depth information about our maintenance plans.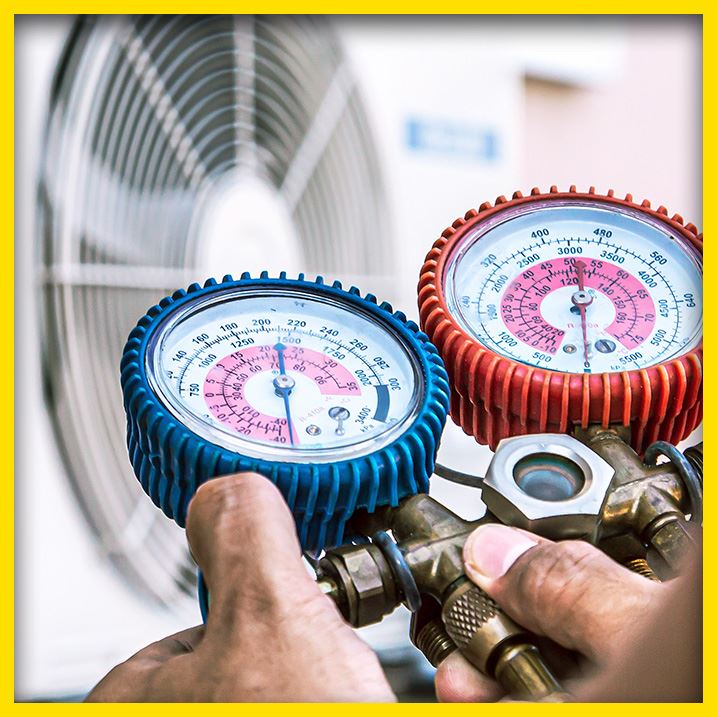 Why Choose Swink Air, Electric & Plumbing?
Serving Ardmore, OK Since 2005
One- Stop Shop!

Your one-stop shop for all your home necessities. Contact Swink today to get your home back in order!

Over 30 Years of Experience

Trust your local team with the experience to back it up. Experts in all your house hold needs.

Customer Care Focused

Our top priority is to always deliver our customers a top-notch experience and effective solutions.

Highly-Trained Technicians

We invest a lot of training into our technicians to ensure our solutions are effective.

How Can We Help You?
We offer a variety of services for all your HVAC, Electric, and Plumbing needs! Contac us today to request the services you need in your one-stop shop.
When you trust Swink Air, Electric & Plumbing, you can know the job will be done right the first time.
Our Maintenance Plan Options
At Swink Air, Electric & Plumbing, we proudly offer a wide range of plans to help you get the protection and regular attention your home's most critical features need. Each of these plans is designed to address the intricate details of your mechanical systems.
HVAC Maintenance Plans. We keep your heating and cooling systems running efficiently year-round. Whether you have a furnace, heat pump, air conditioner, or a combination of these systems, we have a plan to suit your needs.
Electrical Maintenance Plans. We provide regular electrical inspections to identify and address potential problems.
Plumbing Maintenance Plans. We keep your pipes, fixtures, and water heaters operating at their fullest potential.
Don't wait for problems to arise and take control of your home or business's essential systems with Swink Air, Electric & Plumbing. By addressing each of these area's most important concerns proactively, we help you avoid costly repairs and inconveniences.
Call us at (580) 203-6708 today to learn more about our maintenance plan options and to learn more about pricing for your property.